My Ventures
Entrepreprenurial Adventures
The following businesses are at different stages of development. From planning, to assembly and operational. Most are under development.
Over the years the hopes and dreams have grown and ambition is taking flight. I had to make a top level organization that will govern the rest of my developing business interests and endeavors.
The heart of Sparked is in consulting small businesses. We offer a variety of consult but specialize in digital marketing and process optimization for local services and hospitality businesses. Reach out to see if we're a good fit to help your business prosper.
A full service digital marketing firm. Social Media, SEO, PPC and Web Design services with results guaranteed. Our company has the expertise and resources for success. Despite being a small firm that has been a part time passion, we've garnered industry respect through helping others.
The first moving company that I had ever built. Stallion Moving Services was built on the foundation of providing high quality service at an affordable rate. Helping families and businesses handle the often arduous process of moving. The company has won multiple service awards and continues to be considered one of Denver's best moving companies.
Developed as a trade name to bring in more work for the moving company. It was quickly a citywide favorite. Working with athletes, businesses, agencies and the military. It has been one of Denver's most dominant companies for several years while consistently earning recognition for excellence in service.
Move Hero is a local moving company franchise that is nearly available for purchase after years of operation in preparation with our first branch in Denver, Colorado. Our company is dedicated to being the hero clients need through their moving experience. Our goal is to recruit military veterans to staff our team as a multi pronged approach to give back to the community. Ensuring hardworking good men get well paid jobs which will also ensure that our clients receive the best possible service from those dedicated to our people. Contributing to charities, along with We already have interest in Miami, New York, Chicago, and other cities.
Developed in 2014 to bring in more business as Stallion and Altitude had experienced attacks to their reputation from a maliciouis competitor. DieHard quickly gained steam as a popular moving service in the Denver area. Also has won multiple industry awards and is considered a local favorite.
When I wanted to expand from moving, it was time to look at a related field. Lighting is seasonal and didn't create a full time revenue stream. Cleaning seemed like an easy way to expand my reach with a business that complements the other quite well. It was fun to start, and quickly became Denver's Favorite Cleaning Service thanks to effective digital marketing and great operational execution.
Mobile Mechanic was born from the needs of the moving company. With a growing fleet that needs consistent upkeep a mechanic for the team seemed like a great idea. Finding a good part time mechanic is a difficult feat, therefore to keep the mechanic busy full time and make some extra money, we made it into a business. As it's turned out from our periods of operation, automotive repair is a semi recurring revenue business and the market is easy to compete in by providing consistently good service at great prices.
A seasonal venture that was started years ago to keep the movers busy in the winter with a type of work that would be fun and rewarding. The movers were happy to have the work and the clients loved the results. We quickly became the most well revered holiday decoration service in the State of Colorado.
American Service Companies is a re organization of my initial businesses(above) and concepts with a new focus toward becoming a franchise for local services. We are under development and coming to an area near you soon.
American Moving & Storage Companies
The parent company to my moving company with hopes to offer franchises soon. Stallion Moving, Altitude Movers, DieHard Movers, Move Hero.
Open for business
American Auto Repair Mechanics
A parent to the automotive division of American Service Companies. Hoping to open soon and staff the ranks so we can make progress toward another franchise opportunity.
Once the potential of cleaning had been realized by the rapid success of my other co-venutre. It only seemed practical to recreate and improve in order to develop a successful franchise.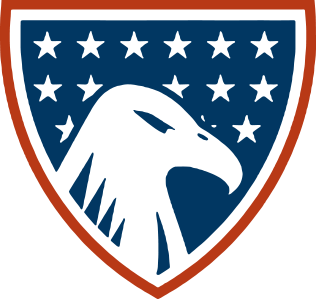 American Accounting & Tax Services is a full service accountant for your business that will help with bookkeeping, taxes and other accounting related services.
American Bookkeeping Services
A remote bookkeeping service with streamlined process and reporting with easy to understand suggestions for improving your company financial standing. As a recurring revenue model in an important aspect of business, it's a smart investment.
Paint was the next easiest step in the list of home services. The basics are laid out. Merely a few refinements and a campaign from being operational.
On deck we have... e-commerce and more.
Many of these are in their initial stages of development and are not yet fully operational.
I'm always interested in new business and helping others. Am actively seeking candidates for franchises relating to the companies above. Let's create a path that succeeds and start an adventure. Reach out today.
If you are interested in working together, send me an inquiry and I will get back to you as soon as I can!