Keywords play a key role for planning, executing, and analyzing, any effective search engine marketing campaign along with most internet marketing campaigns. Keyword rankings and the traffic received from search terms are the foundation for planning campaigns for search engine optimization, pay per click, display advertising, and even social media marketing. Google and other search engines remain relevant and competitive by continually improving the user experience. Part of this is achieved by considering more factors and different perspectives when producing search results in an effort to better serve a result that answers the query. You will want to determine what terms are searched, how frequently, and which user intent fits the goals of the campaign. After ascertaining competition, you can arrive at a curated list of terms along with a plan to target and optimize them. By doing so, you can effectively develop traffic to your site from search engines, social media networks, and other advertising platforms.
Creating rankings and traffic to produce revenue from your keywords is the goal when you set up a search engine marketing campaign, even for professional SEO services. For business people, entrepreneurs, and marketers, choosing the right keywords is a crucial first step to achieving successful results with SEO. If you cut corners or choose not to take the proper time when doing your keyword research, the road to PPC or SEO success will likely be laden with difficulty, and your other campaigns may not yield the desired results.
What Are Keywords?
The dictionary definition:
Keyword
key·word
ˈkēˌwərd
noun
plural noun: keywords
a word or concept of significance.
"homes and jobs are the keywords in the campaign"
a word that acts as the key to a cipher or code.
an informative word used in an information retrieval system to indicate the content of a document.
More Information About Keywords and Search Terms
Keywords, also known as search terms, are anything from singular words to complex phrases that describe a result the user is searching for. Often, they're referencing topics, goods, or local business services. They are frequently used by searchers to look for people, places, or things in their efforts to learn, shop, or surf the web. Since the creation of search engines, websites such as Google or Bing have become a great tool for businesses to share information or sell products and services.
Companies can direct their search engine marketing campaigns with keyword related goals to improve their websites rankings on search engines. This will ultimately allow them to earn more traffic and convert it to revenue. However, the integration of search keywords on the website is just the beginning. If leveraged properly, the targeted keywords will be consistently used to create high-quality content that will satisfy the needs of searchers. Most of all, it'll help companies achieve better results when running a search engine marketing campaign.
If we consider this on the searcher's perspective, the keywords are the words and phrases typed into search engine's search bars. With proper research and optimization, choosing the right keywords will be the catalyst for creating a fruitful SEO campaign.
Why Are Keywords Important?
Keywords and their topics are important because they serve as the foundation for every search engine marketing campaign. Consumers and search engines need a functional way to sort through the plethora of information available on the internet and discern which content will satisfy their needs. The easiest way for search engines to do this is to begin by cataloging the content they see. Start with the most frequently used terms on the site. Essentially, this is an easier way to sort and serve results for users than the previous reigning method, The Dewey Decimal System.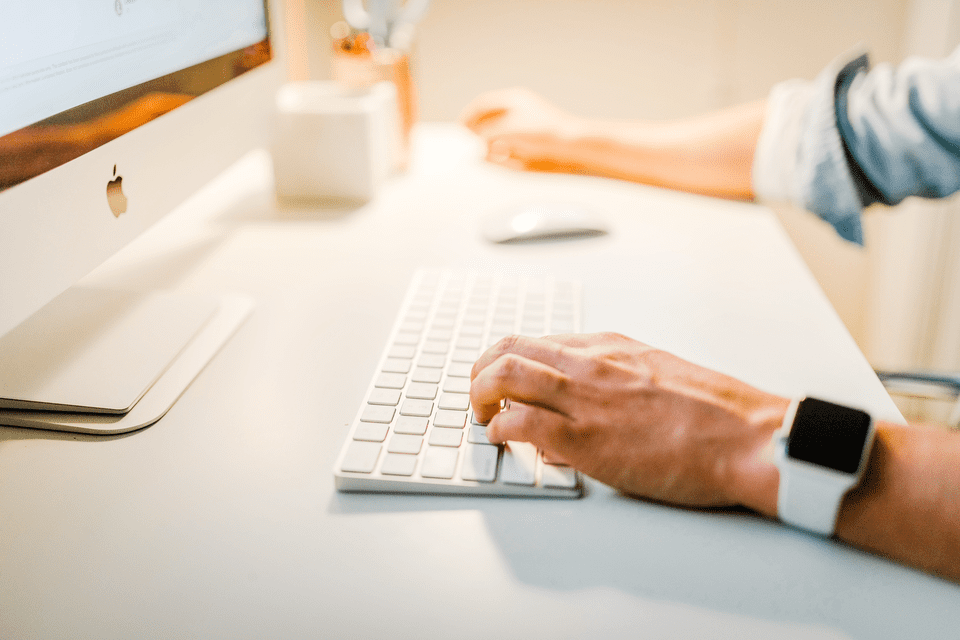 Search engine marketing campaign covers both topics for improving organic ranking (SEO) and paid advertising (PPC). Naturally, the more keywords a company ranks for, the more business they will bring in. Business owners and digital marketers want their websites to rank on top of search engines for the terms that will produce the most relevant traffic. The rankings displayed by search engines have become diverse, including multiple paid and earned options for being displayed prominently in search engines.
Ranking for just any keyword and pulling tons of traffic doesn't necessarily mean earning revenue from that traffic. The keywords, website, and business model must be considered in order to produce revenue from this type of marketing. Essentially, you're aligning your sales and marketing goals.
What Makes Keywords So Integral For SEO
Keywords are important for internet marketing and more so, search engine marketing, campaigns for many reasons, some we've already covered. Without proper selection and use of keywords in your SEO campaigns, determining what to do and where to get traffic from would be difficult. Keywords give your search engine marketing campaign focus and a point of reference.These keywords can and likely will become a valuable business metric to follow, or KPI. The term KPI is an acronym for "key performance indicator". Basically, it's one of the pieces of information that are considered very important to the goals of the business. Companies will often determine that certain keyword rankings can be a consistent "KPI" for marketing performance. By getting higher rankings than their competitors on targeted search terms, owners get to drive more traffic to their website.
By properly planning and executing your keyword research, you should be able to increase your visibility and customer base, improving the overall sales and growth of any business. The keywords that are chosen will drive the direction of the search engine, or internet marketing campaign. Using these correctly for targeting content development, link building, augmenting social campaigns to complement search, and even video marketing are primary facets. These components can be used to propel a company to reach the goal of improving rankings. Or sink them to the depths of double-digit pages. So, choose wisely, as SEO is a multifaceted skill set that will be a guiding factor in many of your marketing channels.
Why Does Paid Advertising Depend On Keywords & Search Terms
Many people new to the professional world have heard something about keywords, often associated with paying for them. This common reference is normally a reference to Google AdWords or a similar platform to pay for website clicks. Paying for this type of service has the intention of producing clicks that result in traffic which then converts to consumers that pay for goods or services. Keywords are the focal point of pay per click advertising. Choosing the right ones can be the difference in success or failure with a Google Adwords or general pay per click campaign.
When a user offers to pay for a click on a search term, this is called bidding. Essentially, Google and other search advertising platforms have multiple ways to determine who shows up on top of their results. To no surprise, if you pay more, you can rank higher. However, you can save a significant amount of money on each keyword you pay for. This can be done by aligning your keywords to your ad copy and the intent behind them for your business and user. Then complementing that with a well-built website, and the factors continue into the dozens. These show multiple signals for being a good result, aside from just being willing to pay for the click.
Keyword use in the campaign plays a big role in your bottom line when you pay for advertising on search engines. This ranges from how many keywords you choose to where you point the ads for them.
How To Use Keywords For Social Media Marketing
It is true that you should generally consider keyword targeting optimization approach for most of your marketing channels. Social media marketing takes a new turn on this with the use of tags like # or @. Platforms like Facebook, Instagram, and Twitter give these symbols the ability to; show up in specialized hashtag searches, mention or 'tag' another user or page, tag their own brand, and otherwise optimize their content for improved organic or paid visibility across multiple platforms.
When using hashtags, be sure to consider both your campaign target keywords, and since multiple tags are common, keep it interesting with key-phrases that can provide humor, irony, or a plethora of other invoked emotions. You can even search for popular tags and trends to associate with your marketing campaigns to generate more traffic. As with anything, use your keywords and hashtags with moderation and reason through your social media marketing campaigns.
Keyword Targeting Will Help Define Your Audience & Goals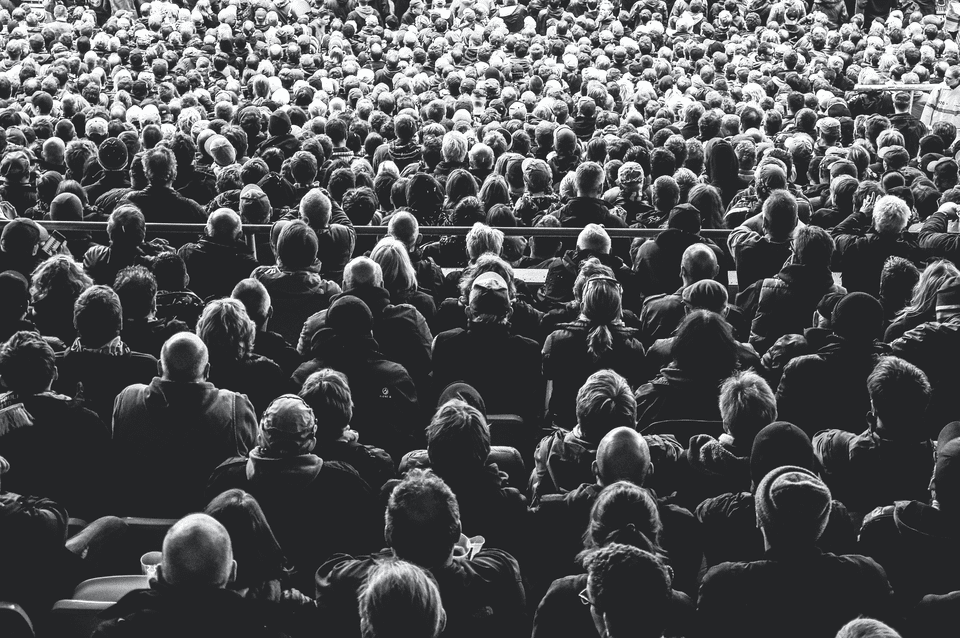 Since keywords play a huge role in ranking websites, it becomes more important to understand the needs of your audience. It might be necessary to ask yourself questions about your ideal customer base for proper targeting. What language do they use? What kind of content do they need? What are the demographics? Understanding user intent behind chosen keywords is one of the biggest factors toward driving a successful campaign. This often takes researching your keywords into the long tail options that reflect intent.
Consider the differences in the search terms "SEO" vs "small business local SEO services". "SEO" is considered a short tail, or head keyword. Since it's listed all over the internet, including this article, it's tougher to get your website to a top ranking. Especially considering the topic. "Small business local SEO services" is a long tail keyword that will be easier to optimize and has a higher likelihood or producing a paying client. Achieving rankings for these keywords can be easier to do with lower search volumes and competition, leading to an easier target to conquer.
By performing thorough research, you will find easier keywords and search terms to rank more quickly. This will begin driving traffic toward the goals of more competitive terms. You're able to earn good performance and user experience points that are reflected in ranking options. This will give you the opportunity to show search engines like Google, and users the value of your website. This can be a huge advantage to your search engine marketing campaign. As these metrics are often left for last and take the longest to refine. This will make a noticeable difference when it comes to the higher competition.
The information offered by your website, blog and publishing efforts should be based on researched keywords. This content should reflect the user intent and align with your company goals. A nightclub, for example, they might want to rank for "best clubs", but if they're not careful, they might attract traffic from people that play golf. Hence, they should add other qualifying terms and diversify their backlink profile with long tail terms. Keeping in mind the importance of ensuring that the content on the website is clear, concise, and properly marked up.
What Keywords to Choose?
When it comes to the search engine optimization process, choosing which keyword to rank for is no place to cut corners. Business people and marketers can't just choose any keyword just because they like it. That is, not if they want to start making money and measurable improvements. The keywords you choose must be based on what your audiences are usually looking for. That's why every SEO campaign will start with keyword research.
It is easy to find target keywords that you already rank for as a starting location to build upon. Starting from a place your website is showing relevant strength in search engines will be a smart way to grow traffic that will build upon the existing foundation which you already plan to improve. Google will suggest search queries which can be listed down by marketers. With Google's Keyword Planner, Ahrefs, LongTailPro, and SEMrush, marketers can search the volume and search power of these keywords. They can then see whether they can make use of these keywords or not.
Best Tools to Show Keywords You Rank For & Want To
We are merely listing these resources here for your benefit. Each is great for any campaign you may want to work on. A much more detailed explanation can be found on their websites. These are some of the best tools in the industry when in the right hands.
See What You Already Rank For
Google Search Console
Ahrefs
SEMRush
Keyword Explorer
Research Which Keywords to Rank For
Ahrefs
SEMRush
Google Keyword Tool
Keyword Explorer
Long Tail Pro
Should I Target Short Tail or Long Tail Keywords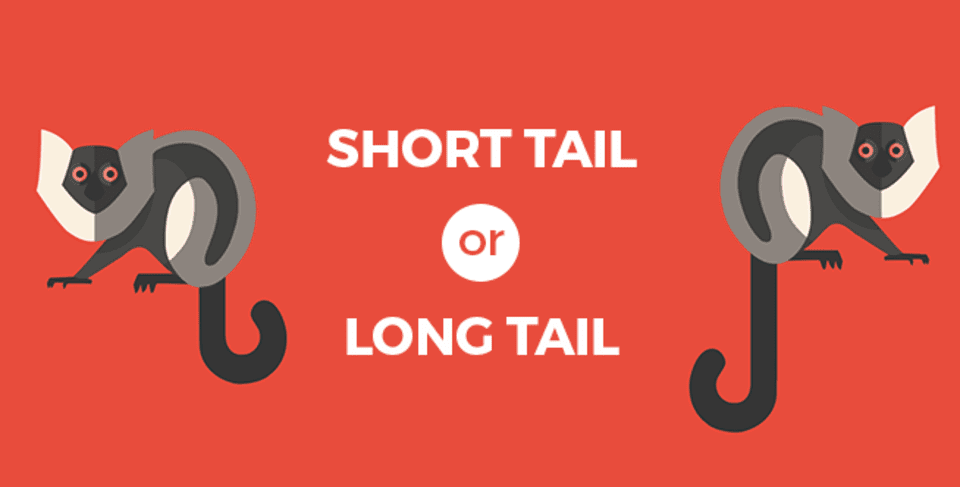 In search engine optimization, all words and phrases will qualify as keywords when they become a phrase that a produces a desired result for a business or consumer. These keywords are divided into two types: Short Tail Keywords which are also known as head terms, and Long Tail Keywords.
Short vs Long Tail Keywords
Choosing the type of keywords and the exact search terms to optimize will depend on what kind of traffic that you as a business owner or internet marketer wants to drive to your site. For instance, if one wants to drive lots of traffic to the website, it would then be better to use short tail, or "head" keywords. But these are generally harder to rank for. While getting started, working from long tail keywords to the shorter ones, or head terms will provide a smarter, more fruitful path.
Short Tail Keywords (Head Terms)
Short tail keywords are short words or phrases that contain one to two words. For example, "attorney", "hotel", "dispensary" and "marketing".
Long tail keywords are more specific keywords that consist of at least three words and more. For example, "best lawyer in Chicago", "best accountant in Manhattan", "restaurants in downtown Los Angeles" and "social media marketing services Denver".
More About Head Terms or Short Keywords
Short tail keywords are the longer path for relatively new websites or for someone who's starting their search engine optimization campaign. Although the volume is high and allows the website to gain lots of traffic over time, the competition is high. It will take longer to get into a position to compete. Also, remember that you want to ensure that the traffic you're producing from these keywords is targeted. Someone searching for "keywords" could have several different intentions, from learning about them to looking for a tool to manage them, and more. While a search for "the best tool to track keyword rankings" is much more direct. Furthermore, it will result in a higher conversion if the company is an SEO tool provider with a keyword management tool, such as SEMRush for instance.
More About Long Tail Keywords
Long tail keywords, on the other hand, are more rarely used keywords. These keywords can be very effective in helping websites rank and gain targeted traffic. These will have lower search volume, but normally carry much less competition. Since it's a more targeted keyword, this will likely signify intent, which means it has a much higher focus and will convert better. The results that are more likely to align with the user query. In turn, this will raise click-through and conversion rates for ranking websites. Another great fact about long-tail keywords is that they cost less to optimize. It can yield better ROI for effort and spend vs the more ambiguous intent and heavy competition associated with shorter search terms.
How To Make Keywords Work For You
More than anything else during a search engine marketing campaign, you want to ensure that the work you are completing generates a return for the effort. When considering the use of keywords in your efforts to rank your website, there are specific rules in using keywords that must be applied. Where to use them, how to include them, and how much they should be used are all important points to look at.
Where To Place Keywords On Your Website
When thinking of where to place keywords in your website, consider areas that both humans and search engine spiders would look to reference what they are seeing and reading. This would include but is not limited to the:
domain
url extension
meta title and description
page headers
navigation menus
sub-headers
alt tags
title tags
body of the content
These areas will help the user and search engines to better understand what the content is about. This can result in improved rankings and traffic for a website. Remember not to strictly use keywords these places. Much of the time, these areas of targeting should be represented with key phrases that include the keywords, but also hone in the topical targeting.
Proper Keyword Targeting Will Avoid Content Cannibalization
Content cannibalization is when two pages on the same website have similar content. Search engines see them as competing with the other to rank for similar terms. Without clear keyword usage in your on-page SEO targeting, your website can suffer internal conflicts. This will cause both pages to rank lower. Each web page must have unique keywords targeted so that different pages don't compete to rank for the same keyword.
Furthermore, when building a website and content about topics that could, should, or will cover multiple pages, be sure to clearly scale this content in your website silos and navigation in a logical manner that will reflect the more specific content as the user reads and desires more information. This process and flow will produce better results than just making a bunch of content about the same topic and confusing the user and search engines. We'll be posting about content cannibalization soon to help others avoid these common mistakes that can hold them back. Perhaps we'll even start a blog category for common mistakes that hold back search engine marketing campaign. As well as a category on how to fix them.
Using Keywords & Keyphrases During Publishing As Anchor Text For Backlinks
Years ago, all you had to do was make a bunch of backlinks. You can build thousands to millions with your keywords as the link and your website would grow overnight. SEO companies and SEO software providers popped up overnight with ways to spam the internet for quick success. This became a problem for users and for search engines. They were now using extensive amounts of resources to sift through higher quantities of websites with low-quality content. Sites that merely existed to produce backlinks for other websites.
Search engines utilize similar factors in their efforts in ranking websites. The way they do so now is far more advanced than it was just a few years ago. Overutilization of a single or narrow set of search terms on or off your website can cause optimization penalties. This helps keep the internet a more useful and less junk filled place for users but similarly makes the efforts of SEO experts more difficult.
Avoid Over Use Of Keywords
As we touched on lightly before, keywords and how frequently they were used, were previously the top factor considered by search engines. This led to so much spam that the internet was filling up with junk, fast. Like millions of web pages and thousands of websites per day with no other purpose than to link to other websites. In order to cease this creation of junk that strained resources, they advanced their algorithms and penalized spammers. Now, keyword usage is still important, but to the points where your keywords need to be used tastefully and appropriate within your content. Over use of words in both your website, and even the websites and content pointing to your website can result in penalties. This means that you should use the keywords only where an when would be appropriate on the standard of speaking, writing and comprehension that you learn in school. Wise use of your keywords in content will yield evermore desirable results, while negligence or overuse of them can result in varying degrees of undesired results, including penalties or lack of rankings.
Turns Out Keywords Are Quite Important for Internet Marketing
Since keywords will become a defining point in more than just the website and its pages, they will be used as a focus in most digital marketing campaigns and can focus the direction of the content and help formulate an effective search engine marketing target to create a strategy for SEO and paid ads, even social media marketing, and content targeting.
Consider the goals you would like to achieve between SEO, paid advertising, and social media, remember that you need to use, but not abuse your keywords. And set a clear plan toward your goal with actionable points to complete along with data to measure and analyze progress. If you want to learn more or wish to hire someone to do it for you, then reach out to us today. We're standing by to help achieve your goals.